by Vickey Robinson
Natural Wax Jelly is a fantastic alternative to Vaseline because it's free of petrolatum and completely all-natural. We like to use it plain, but also custom flavor it for both adults and kids in the family.
Step 1: Gather items needed:
Natural Wax Jelly
Lip Balm Flavor Oil
Sweetener (if desired)
Zip seal sandwich bags
Digital scales
Dixie cups
Spoon
Step 2: Weigh lip balm flavoring oil and sweetener into a Dixie cup. Set aside.
Step 3: Stir the Natural Wax Jelly well.
Step 4: Line a 5 oz. Dixie cup with the zip seal sandwich bag.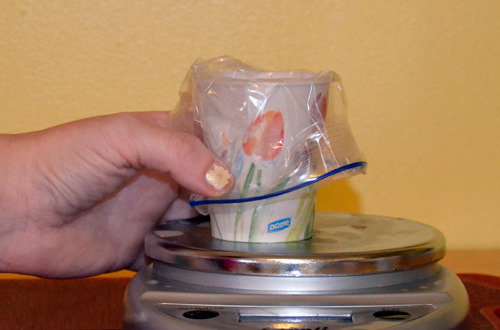 Step 5: Measure base into lined cup.
Step 6: Add lip balm flavoring oil and Sweetener.
Step 7: Remove bag and knead/squish together to incorporate & mix everything completely.
Step 8: Snip corner of bag.
Step 9: Pipe into small pots, jars or other cosmetic container.
Step 10: Cap and you're finished!